Sen. Ted Cruz, R-Texas, reacted to a street art poster spotted in Los Angeles featuring him shirtless, smoking a cigarette and covered in tattoos.
"Well if I were to sit down and make a list of things I thought I would never see, then that poster would be real up near the top of the list," Cruz said, in an interview with conservative radio host Dana Loesch who asked him to react to the posters.
Cruz explained that the poster was a "manifestation of something incredible" that was going on in the country with the rise of the grassroots.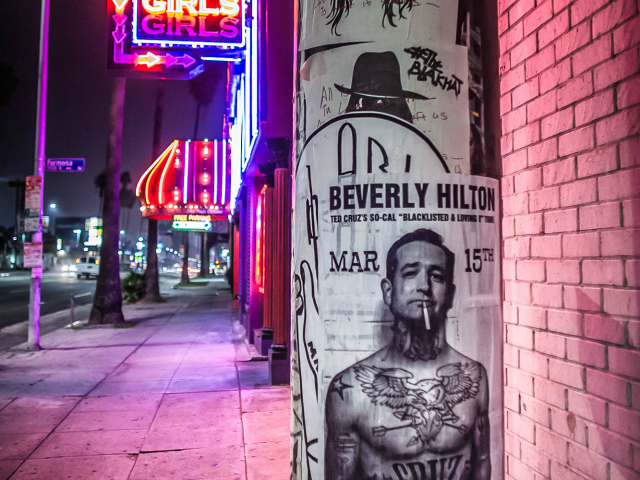 The poster that was designed by a conservative Los Angeles street artist, Cruz added, indicating that they had no previous knowledge of it.
"He felt the urge to exercise his First Amendment rights, to stand up and speak, and express his views, and people all across the country are doing that, and that is what gives me optimism," Cruz said.
Cruz pointed out that Americans across the country were standing up and speaking out against the Washington establishment.
"That's the only thing that can turn the country around, is the American people rising up and making D.C. listen," Cruz concluded.